Talk to us about how we can help you take your factory to the next level!
---
Visi/PLANT™ is our flagship SaaS ("Software as a Service") industrial automation platform that can be customized specifically for your factory floor operation. It can give you unparallelled visibility into – and control over – your production process when integrated as part of your overall factory automation architecture.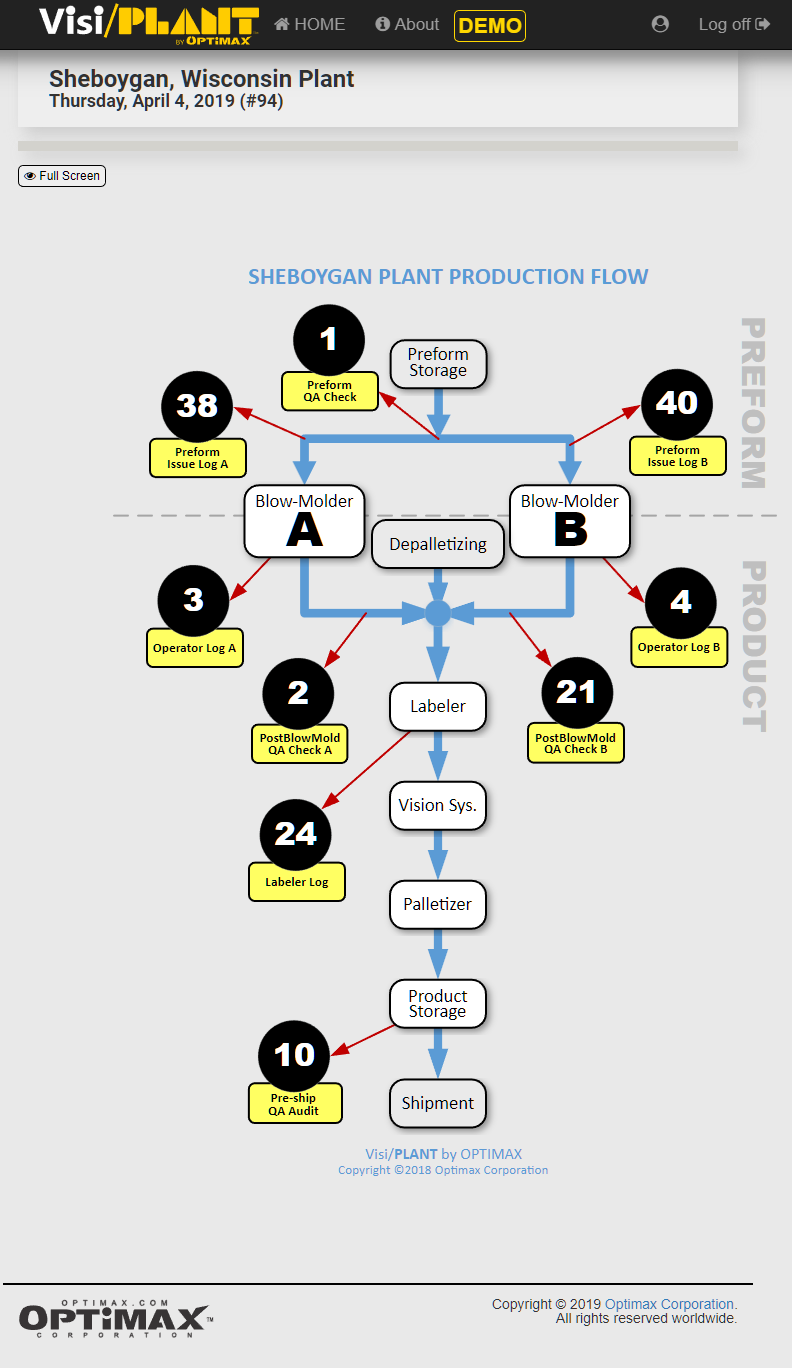 ---
Where is the "Download" link?
The reason you see no "download" link on this page is because Visi/PLANT™ is an online-hosted (server) application — also referred to as a "Software-as-a-Service" (SaaS). You don't download SaaS applications to your computer as much as you connect or navigate to them via your browser, just like you would access any website. We will be happy to give you a live demonstration of how Optimax Visi/PLANT™ turns your factory into a connected, intelligent 21st centrury powerhouse.
Just click the button below to schedule a free, no-obligation demonstration of Visi/PLANT™'s capabilities.
Contact Us to Schedule the Demo